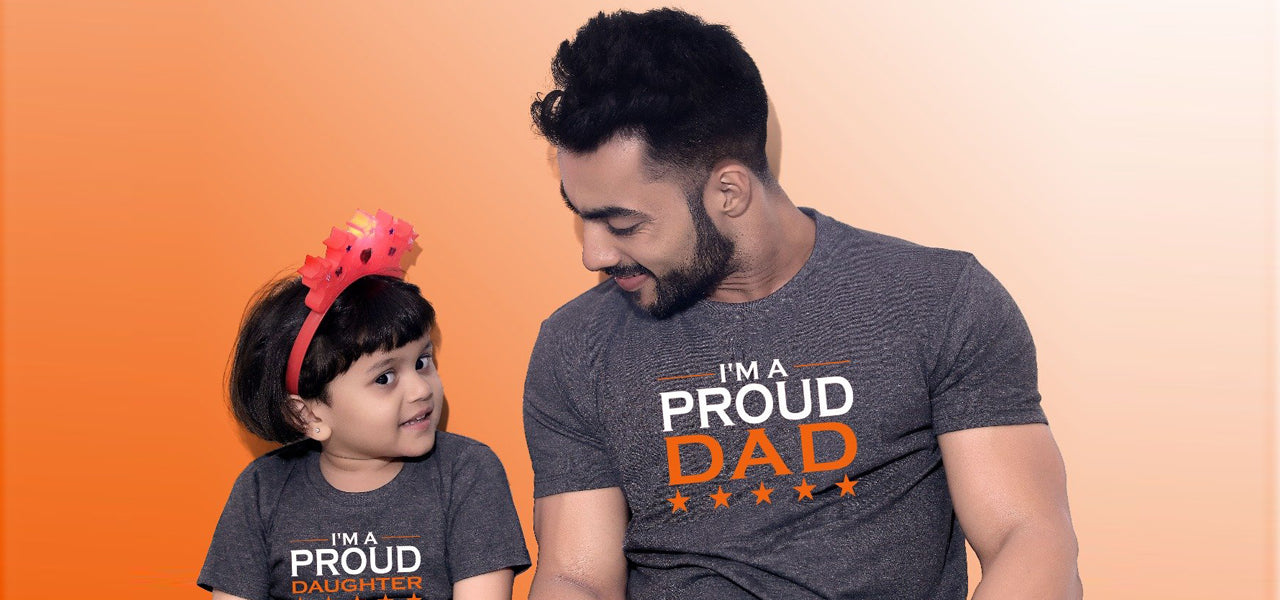 Bond of love with dad and daughter
A family where there are rules still everybody rules the heart of each other, there is a says that home is empty without child and family is incomplete without a daughter,
In our culture woman has a special place in our family, it took a place of a daughter, sister, mother, wife.
Here we celebrate the one role of woman in the family by becoming a daughter and especially a bonding between dad and daughter relation.there is says's that no one except daughter has right to scold to father in the family, this kind of love and trust they have.
For every girl, her first love and the first hero is her father, as while daughter is always an angel for her father,
Here in machinggo.com, we give you to cherish this precious moment with your family by wearing twinning tees. specially dad-daughter t-shirt.
The machinggo.com gives you large option to say to your daughter how much she means to you and how much your family proud of her.